Petra Szemán, I keep forgetting I've been to Tokyo:GAIDEN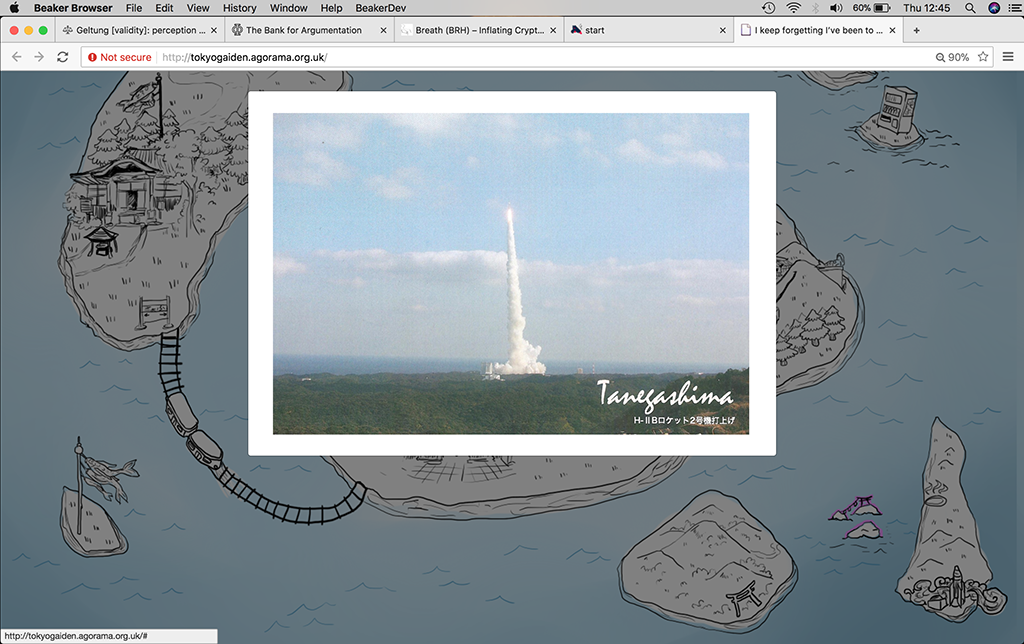 I keep forgetting I've been to Tokyo:GAIDEN is the online accompanying platform for Petra Szemán's three-channel animation video installation of the same title.
The project follows the virtual self through parallel and intersecting realities, along the departure-initiation-return structure of The Hero's Journey. Drawing upon personal and/or constructed experiences, the online portion of this work of art explores the idea of a non-localised identity that's an archive of accumulated personal mythologies acquired from a multitude of realities. Not only is the self an unreliable narrator, but it is also an unreliable narrative.
Agorama for this project created an interactive mind-map based on Petra's travel diary through Japan, which served as the base of inspiration for the 3-channel video.