Shinji Toya, Paintyourfaceaway.net
Shinji Toya's project, paint your face away, found its start in life as a desktop application, which Shinji Toya had developed through the use of MAX/MSP visual programming language. Toya utilised this platform for several performative workshops, sharing with audiences and workshop goers the crucial discourse of artificial intelligence face tracking technology. Shinji Toya's focus for the platform was to subvert the already rooted system of harvesting user's face data, which is undertaken by most social media and technology platforms, by allowing users to upload an image of themselves and painting their face away, there by obscuring this data from AI harvesters.
Agorama, was commissioned by Shinji Toya to aid in his platforms transformation from a desktop application to a fully realised web platform. Through this process Agorama, provided consultation services and full stack development work for Toya's project including the identification of selecting and setting up the correct server setup, integrating face-tracking technology, and web-cam integration.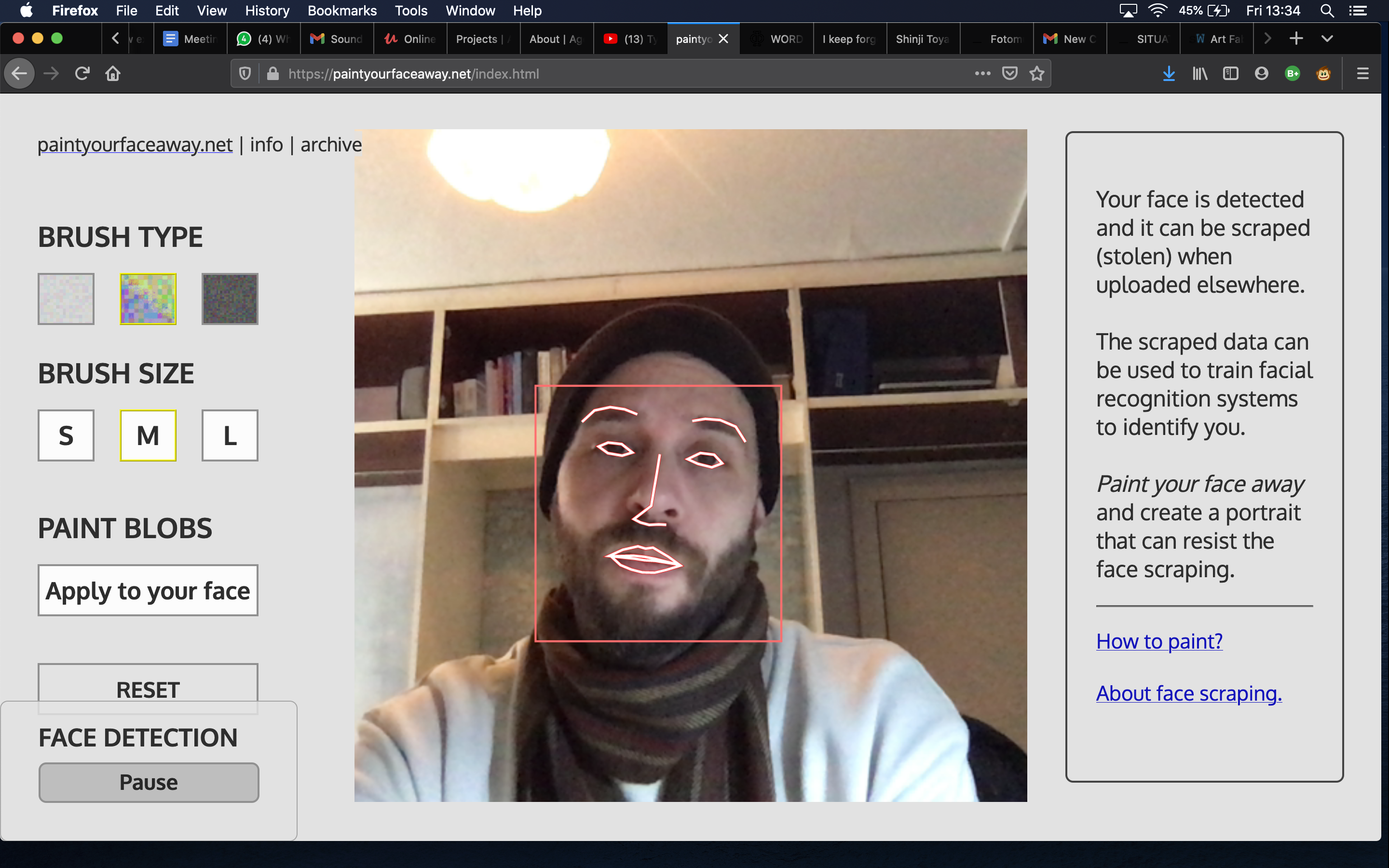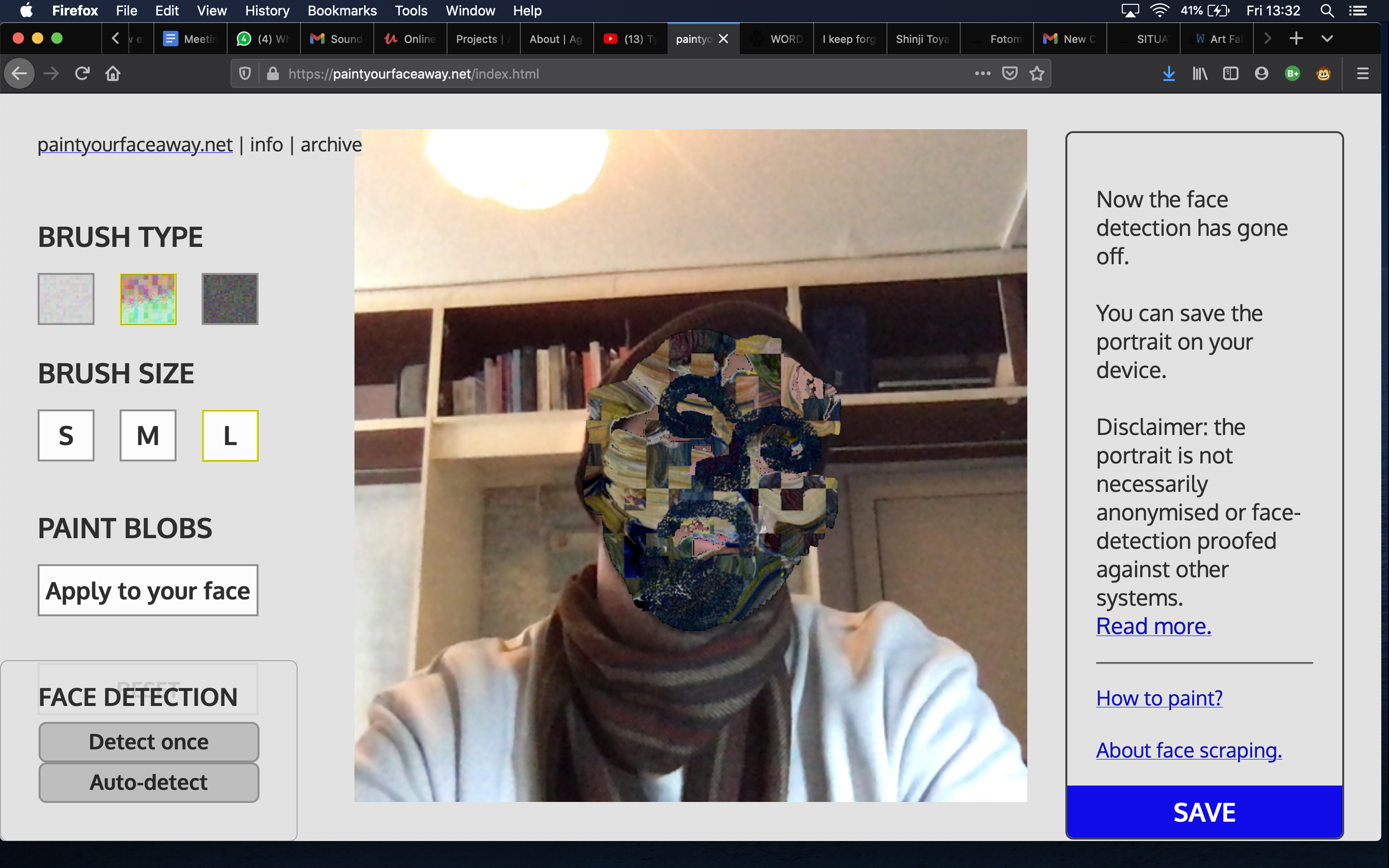 Paint Your Face Away was commission by Fotomuseum Winterthur and exhibited as part the museum's SITUATIONS/Strike online exhibition.